How to Grow your Manufacturing Business in Abundance by Finding Resources You Didn't Know Existed?
Some of you will remember the old adage that your parents told you when you were a kid. You would beg Mom for the coolest new Nerf gun, toy train or maybe even a new bike and you would hear "Money doesn't grow on trees…"
Well, as we all know, Mom was right.
However, if you own a business that makes a product or piece of a product, money can actually grow on trees if you simply know where to look. Yes….That's right, there are resource opportunities as far as the eye can see- if you simply know where to look.
I am here, writing this article to help you- the Kansas manufacturer, become aware of where to look and what resources are out there to support you in growing your business.
So, let's get to it!
STEP 1:
Become familiar with what an MEP Center is, who they are and how they are dedicated to helping your manufacturing business grow. These folks are your friends and have a vested interest in growing your manufacturing company in your state.  MEP stands for Manufacturing Extension Partnership.
There is one MEP Center in each of the 50 states and Puerto Rico. MEP Centers work directly with manufacturers to contribute to the growth of well-paying jobs, dynamic manufacturing communities, and American innovation with global competitiveness. Our goal is to help bring you the tools and resources that you need to be more efficient, effective and profitable.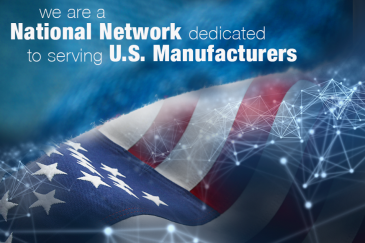 ​
STEP 2
Understand that there is Strength in Partnerships
MEP's strength is in its partnerships. Through our collaborations at the federal, state and local level, MEP works with manufacturers to develop new products and customers, Increase efficiencies in your business with Lean and Six Sigma experts and tools, expand and diversify markets, adopt new technology, and enhance value within supply chains.
MEP serves as a bridge to other organizations and federal research labs that share a passion for enhancing the manufacturing community.
STEP 3
Call your MEP Center closest to you and schedule a no cost needs assessment:
To make it simple- I have listed your contacts by region in the Great State of Kansas. If you are outside of Kansas click here to find your local MEP to get started.
-Kansas City KS Metro Area including Topeka, Manhattan and Lawrence: MAMTC
Mark Chalfant, Joe Torrago, Mike Niedenthal or Tiffany Stovall- (913) 967-1210
-Wichita, KS and the surrounding Southcentral area: MAMTC
Jaylene Shea- (316) 807-2149
-Salina, KS and the surrounding Western KS: MAMTC
Scott Gardner- (785) 493-8024
-Pittsburg, KS and surrounding Southeast KS: MAMTC
Steve Davis- (620) 235-4139
-Independence, KS and surrounding area: MAMTC
Gary Hogsett- (620) 779-0233
How your MEP will help you:
As a U.S. manufacturer, you are faced with many challenges in growing your business profitably.
We understand this and we can help. Over 80% of all Kansas Manufactures have less than 100 employees and many have less than 20. This means that you and your people are wearing multiple hats with multiple demands on your time, your talent and your money.   
The MEP national network is a public-private partnership providing business services to small and medium sized manufacturers, just like you. Plus- We ONLY work with Manufacturers. We tailor our services in a way that best fits your needs and delivers results. 
Our services include operational excellence to improve your profitability, finding technology solutions that lead to new products, facilitating market viability assessments, product design and development, sales and marketing strategies, business model management, exporting, connections with other business leaders through CEO Roundtables, and more.  
There are more than 1,000 examples of the ways in which MEP Centers have worked with manufacturers like you. Take a closer look at the work MEP Centers do to transform manufacturers like yours by visiting the Success Stories section or watching the Heroes of American Manufacturing video series.
Going back to that money tree and identifying resources that help YOUR money tree to grow
The Kansas MEP- MAMTC works with the SBA, Kansas Department of Commerce, U.S. Commercial Services, KS Global Trade Services, WSU Ventures, Wichita Technology Corp., WMA, KCMN and many, many more organizations in identifying opportunities. These opportunities range from training and retraining grants, dollar matches, capital investments, STEP grants and Export incentives to help offset any or all of your business growth costs. 
And all you have to do is pick up the phone and call the nearest center to you.
---