For over 25 years, MAMTC has helped our clients achieve success. We've worked with hundreds of Kansas manufacturers, helping them optimize their operations, develop their workforce, and see real growth in their businesses. Our team of engineers and business experts has developed impactful solutions to real manufacturing problems.
Over the years, we've had questions come up in areas outside of our expertise and have referred our clients to third parties specializing in those areas. In doing so, we've developed a strong network of trusted specialists.
We want that network to be as impactful as possible for our clients. So, we're establishing more formalized partnerships between our clients, our network of vetted specialists, and MAMTC.
Part of that partnership network will include blogs by key industry leaders.
Today's post is from Dawn Wolfgram of Principal Financial Group.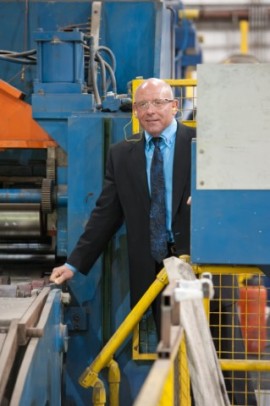 Jerry runs Regal Printing, a successful print shop (C corporation) he started 25 years ago. He has two employees, but he and his wife are sole owners with all management and decision-making responsibility. 
Jerry and his wife, Elizabeth, pooled their savings to get the business off the ground and have spent their lives nurturing it. It is by far their largest asset. Their oldest daughter is very active in the business, but their other two children are too young. Will any of their three children run Regal Printing some day? Or perhaps one of their key employees? That depends. 
Ninety percent of the 21 million U.S. businesses are family owned. Yet only 30 percent of family run companies today succeed into the second generation, and only 15 percent survive into the third (Source: SBA.gov). Business continuation planning can be difficult for your clients, especially with all the day-to-day problems that need immediate attention. But, lack of planning can be devastating. Most likely the 30 percent of businesses that do make it make it because their owner planned for the orderly transfer of the enterprise. 
Jerry and Elizabeth's situation is common. A family business is often the owner's largest asset. The death or disability of a business owner who is usually the key to the success of a business can seriously damage the business' value. Good planning can substantially minimize these risks. Let's take a look at why some owners plan for business continuation while others do not, the methods and tools to transfer business interests, and how to begin developing a plan. 
"Business continuation" planning simply means planning for the transfer of business ownership and management from the current owner to someone else. There are a number of good reasons why owners should plan for the transfer of their businesses, such as avoiding the business passing to under-qualified owners, protecting key employees or raising cash. However, most of the time the planning is done simply to "keep the dream alive" and ensure the business extends beyond the owner's lifetime as in Jerry's case. Few business owners work for a lifetime only to consciously decide to let their business dissolve when they're no longer able to manage it. 
Every business owner should consider implementing a buy-sell agreement to ensure the continuation of the business and to protect the owner and his or her family. However, owners frequently don't know what they want to do, nor do they understand the various options open to them. Buy-sell agreements work no matter what form a business takes: sole proprietorship, partnership, limited liability corporation, C corporation, or S corporation. 
Beyond taking that all-important first step and getting the agreement set up, having the dollars available to make the transfer happen is also key. Generally, the most convenient and thorough method of funding the buy-sell agreement is through life and disability income insurance. Buy-sell agreements funded with life insurance offer these benefits: 
Creation of an exit timeline
Determination of a value for the business
Liquidity to support the family
Identification of a transferee 
Clearly, a buy-sell agreement best protects owners and families if arrangements are made prior to death or disability. And, funding the buy-sell agreement so the dollars are there when needed is essential. There are a myriad of disability and life insurance solutions for this problem.
It's never too early to plan for the continuation of your business. To get started, ask yourself some general questions:
Why do you want to plan for business continuation, and what do you want to accomplish?  
When and how do you want to transfer your business?
Who are possible candidates to own your business? Family? Co-owner? Key employee? Outside third  party?  
Do you know the value of your business?  
What problems could arise in the continuation process?
Who is available to help you with the business planning process?  
First and foremost, assess your business continuation situation carefully so your plan accomplishes your goals. A buy-sell agreement funded with life insurance or disability income insurance may offer some answers to keep the dream alive!  
If you've got questions about how to "Keep Your Dream Alive", we want to hear from you.
---