Q4 Economic Recap for Kansas Manufacturers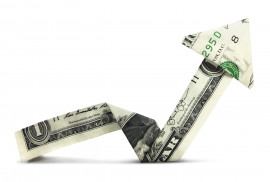 Q4 2021 Economic Recap for Kansas Manufacturers
Kansas Manufacturing Solutions hosted Dr. Chris Kuehl, an economist and expert in the manufacturing sector for a series of webinars.  The most recent webinar provided an overview of the fourth quarter of 2021, how the global and local economy looks currently, and offered a glimpse ahead at what the future of manufacturing might look like in the current economic climate. Join the next webinar in February to learn more about economic trends in manufacturing. These webinars are hosted by KMS for Kansas manufacturers with the objective to provide information to help businesses prepare for the continually changing economic conditions.
KANSAS is a global manufacturer
Kansas manufacturers are export-oriented and responsible for contributing to the global market, examples are aerospace manufacturing (Wichita) as well as agriculture manufacturing. Examining the global market will help to provide an idea of how the manufacturing sector will be impacted. In other words, if the global market is good then the market will be good locally, in Kansas, as well.
According to a 2021 Kansas Manufacturing Industry Survey conducted by KMS, 67% of Kansas manufacturers export, driving Kansas's economy in 2020 by producing $8.26B in manufactured goods exports.
"What's going on in global markets means a lot to Kansas — it always has and always will," Kuehl said. "It's important from the perspective of growth in the state is that our customers around the world are doing well too."
The Elephant in the Room
The coronavirus has been a driving influence in the economics of manufacturing. With the contentious nature of the virus, the new variant is going to cause new uncertainty. But there will be economic impact regardless and manufacturing will be affected.
The global economic pattern will impact the manufacturers in Kansas, but this isn't necessarily a bad thing. The economy has a way of balancing and bouncing back in new ways which could benefit manufacturers, such as increased reliance on medical, veterinary, and robotics manufacturing locally in Kansas. Overall, the pandemic is causing much uncertainly across multiple sectors of the economy
Quarter 4
The 4th quarter has been strong, but the GDP (Gross Domestic Product) is still sitting around 4.5 % — 5 %. Economists agree a healthy GDP is between 2.5-3.5%.
The service sector is still shaky but is picking up. Travel is increased to where it was pre-pandemic.
There are still few job seekers as the workforce participation rate remains down. In other words, there is a labor shortage. Many of these jobs are in manufacturing, construction, and transportation. The issue continues to be those seeking a job lack the skills to fill the manufacturing jobs needed.
So, the issue continues to be:
Manufacturers struggle to train new hires from scratch because
The jobs are more complicated than they used to be
The time required to develop the skills needed to be productive at the job is a lot longer (12 to 24 months)
Senior members are tasked with training new hires for little or no compensation for the added labor, which leads to frustration and conflict often resulting in job poaching within the industry.
Currently, the economy is not in hyperinflation (repeated levels of inflation of 50% or more) or stagflation (repeated double-digit levels of inflation with double-digit levels of unemployment — 4.7%).
However, commodities are fluctuating and it's hard to predict when they will rise and fall. If they stay high for an extended period of time it is worrying and will begin to impact the economy.
Wages are also of concern because once wages go up the only way to bring them down is through elimination. (i.e., Senior workers (higher paid) are eliminated to make way for less senior (lower paid) workers).
Money supply is still high as people have saved during the pandemic, which makes inflation tolerant in the interim.
"Examples of this are in the housing market, the car market — house prices are absurd, car prices are absurd," Kuehl said. "But that's inflation tolerance, people are paying outrageous prices for things because they have the money."
Chris's Bold Predictions for 2022:
GDP for 2022 will be under 5% and between 4% and 4.5% in 2023.
Inflation will stay around 3% which means that interest rates will begin to rise around the middle of 2022 before falling to 1.5% due to factors by the FED bank.
Mortgage rates will continue to rise.
Unemployment numbers will be harder to predict.

Segments of people are still on unemployment right now. Segments are also discouraged worker and involuntary part-time. Unemployment is going to be an issue because of COVID-19, due to workers with illness or childcare needs.

The 'Quit rate' will be high because workers believe they can find a job easily if they decide to leave.
The Baby Boomers are quitting and retiring from the workforce at a higher rate because of the impact related to COVID-19.
The trade deficit will worsen as consumers start to buy more.
Additional Things to Consider:
Transportation will continue to be problematic as issues in the global supply chain continue to arise.
There is a rise in Gross Private Domestic Investment (GDPI) which is a measure of the amount of money that domestic businesses invest within their own country. This is promising BUT most of this investment is in anticipation that interest and loan rates will go up. Banks will raise interest rates eventually.
The most current Purchasing Managers Index (PMI) data shows continued growth which will continue to rise as supply chain issues are corrected and more purchased supplies arrive following delays. Delay times are really hampering PMI. The Credit Manager Index (CMI) is a monthly index that also shows favorable growth as sales and dollar collections continue.
SO WHAT DOES THIS MEAN TO MANUFACTURERS?
FABRICATED METALS are increasing as more appliance metal and recreational metals are needed with the rise of household appliances and medical devices or recreational metals.
PRIMARY METAL
is rising due to the infrastructure effort (infrastructure bill signed by President Biden) including highways, bridges, etc. which all drives demand for steel. Construction, vehicle manufacturing, and oil and gas all drive the demand for steel, which will increase as these sectors are stimulated through infrastructure efforts.
MACHINERY is taking off as you can see from the graph and indicators show this will continue.
Labor is a big issue, but many companies are doing what needs to be done to meet the labor demand, this is taking into account that many veterans are retiring and there is still time needed to train a new labor force. As a result, the robotics revolution is going to "explode" in the coming years according to Kuehl.
Labor-intensive jobs are going to become automated in the future which means there will be a growing need for manufacturing to meet the demand for robotics in warehouses. (examples would be the elimination of counter help in the fast-food industry, in place of touchscreens, and the trend that many restaurants are moving to be exclusively drive-through.)
Companies are looking to reshore, meaning they are looking to transfer a business operation that was moved overseas back to the country from which it was originally relocated, at a higher rate — 69% - which is reassuring. Reshoring and nearshoring trends were expected to shift nearly $1 trillion closer to US markets. 2022 is earmarked as a strong period for this activity. Planning and design should start happening now.  Local companies will need labor, infrastructure, and reassurance from investors to make reshoring a reality.
Listen to the 4Q Economic Webinar replay
Register HERE to attend the complimentary February 15th webinar for projections about the economy to help you make decisions for your business.
The Armada Flagship Report (formerly the Black Owl Report), a twice weekly electronic economic update produced by Aramada Intelligence, is available to Kansas manufacturers at no charge through the KMS - Armada Intelligence partnership.  Sign-up HERE to have the Flagship sent to you!
KMS will always continue to provide resources to help manufacturers stay competitive.  Additional resources and information can be found HERE.
---