Executive Director, Kansas City Manufacturing Network (KCMN)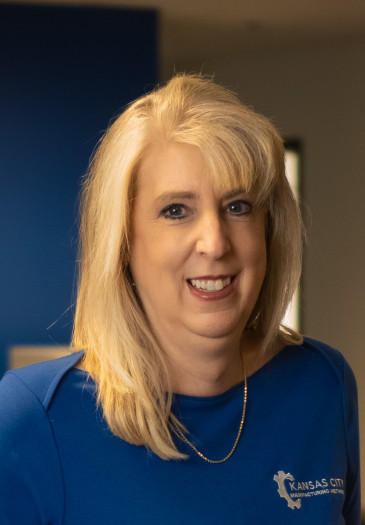 Dana Gonnerman is the Executive Director of Kansas City Manufacturing network, the premier manufacturing network in Kansas City that is guided by manufacturers.
Dana's passion for manufacturing stems from her understanding that manufacturing has always provided for her family. Her grandfather, father and husband all spent most of their careers working in manufacturing companies on the production floor and in engineering and operations roles.
In 1995, she began building a highly successful, independent sales organization as part of a division of a Fortune 500 company.  Her team grew to over three hundred consultants. Dana was also a national trainer with this organization for over 13 years and trained some of their top producers.
Recognizing her passion for developing and empowering people, she founded Mastering Excellence in 2011. Dana helps clients develop processes and implement tools that align their goals with specific actions essential for success. She loves the challenge of putting the pieces together which provide clarity and confidence to everyone she works with.
In the other parts of her life, Dana enjoys spending time with her husband, children and grandchildren competitively playing board games, reading, and travelling.
---