A Continuous Improvement Training Like No Other
Wednesday, January 27, 2021 - 8:00am

to

Wednesday, February 10, 2021 - 4:00pm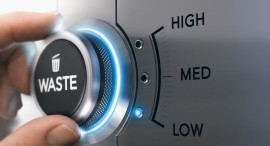 Details
A unique 3-day training class offered at a special price for a limited number of attendees!  
Kansas Manufacturing Solutions presents, with the assistance of talented Hutchinson Community College educators, a 3-day training event on continuous improvement tools and techniques that you can utilize to improve your company and prepare for the uncertain economic future.
The training takes a deep dive into Lean, Six Sigma, and human factors that can help your business stay strong now and into the future. Get hands on experience using simulations and take that experience back to your company. This is a training like no other offered.
BENEFITS OF ATTENDING THIS TRAINING:
Learn to identify and eliminate the waste in your facility.
Discover how to reduce and control your inventory levels
Learn how to create efficiencies in your manufacturing process, increasing productivity and quality
Find out how to improve your bottom-line, allowing you to invest money into growth opportunities
Gain hands-on experience you can take back to your plant
Understand methods to keep your employees safe
As an additional benefit, beyond the knowledge and experience you will gain, Kansas Manufacturing Solutions and Hutchinson Community College are offering a free Lean/Six Sigma analysis at your manufacturing facility to all participating organizations. This will include identifying opportunities, areas of potential improvement, and helping you to understand the value of implementing those improvements to your company.
TOPICS:
LEAN:

​Learn about the basics of lean, its principles, and uses of the tools
Explore a push vs pull production system
Learn the various methodologies to mistake proof your process and reduce rework
Discover how to reduce your changeover time, and how to build a value stream map

SIX SIGMA:

​Process Mapping, Pareto Analysis, Regression modeling, and Design of Experiments
Discover how to use Statistical Process Control to reduce variation in processes
Learn about the Theory of Constraints and how to identify and remove bottlenecks

HUMAN FACTOR:

Ergonomics, knowledge management, building effective teams, and leading effective meetings
LOCATION:  FS137 at the Fire Science Building 3211 E 4th Ave, Hutchinson, KS
TRAINING DATES:  (three day training event)
January 27     8am - 4pm
February 3     8am - 4pm
February 10    8am - 4pm
COST: $149
*Snacks and lunch will be provided
*Social distancing guidelines will be followed.  Facemasks are required when not in the training room.
*Class size is limited to 15 attendees, so register right away!  
We look forward to sharing this amazing content with you to remove some of the uncertainty of operating a manufacturing business today.
---