Tuesday, January 28, 2020 -

8:30pm

to

11:00pm
Details
Keep your business and your customers safe.
Is your food manufacturing business in compliance with the Food Safety and Modernization Act (FSMA)?  Does your business have to be FSMA compliant?  If you are not required to be FSMA compliant, what can you do to better protect your business and your customers?
The Food Safety in the Heartland team can help.  Consisting of Manufacturing Extension Partnership Centers from Nebraska, Missouri, and Kansas, the Food Safety in the Heartland team has developed an informative diagnostic workshop for food manufacturers.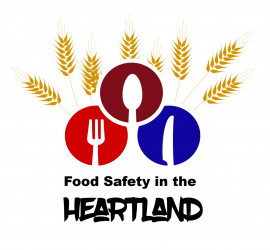 This diagnostic workshop is designed to provide a short overview of the FSMA Preventive Control Rules (Human, Animal, and Produce safety) for those employees working at food processing facilities and have not attended any formal FSMA training.
This workshop starts with a class designed to highlight the minimal requirements for each FSMA rule, explaining the importance of its implementation on their facilities. 
Sharon Leister of the Kansas Department of Agriculture will talk about what to expect during an inspection. 
Kathy Hardee, food industry legal expert from Polsinelli, will discuss risk management for your business.
Londa Nwadike, State Extension Consumer Food Safety Specialist for both Kansas and Missouri, will discouss produce safety.
In addition to that class, one-on-one assistance basis will be provided by bringing our FSMA expert(s) to your food facility, providing personalized advice on how to start your food safety plan or by analyzing your current food safety plan.
BENEFITS
Learn about the about the importance and requirements to comply under the FSMA rules.
Receive a gap assessment on your facility focusing on Current Good Manufacturing Practices, determination of risk-based preventive controls, and implementation of preventive controls.
Hear what the USFDA looks for during an audit
Learn about risk management from a food industry attorney
DETAILS
Date: 1.28.20
Time: Class Instruction:  8:30am - 11:30am 
          On-site assessment: Date and time to be scheduled at Class Instruction
Location:   Adams Pointe Conference Center
                  1400 NE Coronado Dr
                  Blue Springs, MO 64014
Cost:   $99
This event will be a beneficial for any animal or human food manufacturer or produce grower. Compliance with food safety regulations can result in the avoidance of fines. Beyond the social responsibility aspect of increasing preventative safety measures, manufacturers will benefit by elevating the standard of their product and lowering a recall risk that can have negative implications for a manufacturer's business.
---