MAMTC's Lean Foundation with Simulation Seminar
Wednesday, July 17, 2019 -

8:00am

to

4:30pm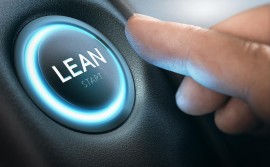 Details
MAMTC can help you become Lean
(and increase profitability!)
Register to attend MAMTC's Lean Foundations for Manufacturing with Simulation seminar.
Implementing Lean principles is extremely beneficial for manufacturing companies.
As market demands become more competitive, businesses must speed up product development and production cycles, improve service, eliminate waste, make supply chains more efficient, and reduce losses — all while improving quality and cutting costs, sometimes drastically.
Lean is an important part of the solution. MAMTC is offering a Lean Foundations for Manufacturing Seminar with Simulation based on principles that can be implemented and become the strong foundation of your organization.
During MAMTC's Lean Foundations for Manufacturing Seminar
with Simulation, you will learn:
The basic principles, concepts and many of the tools and terminology of Lean
To identify the ten wastes of Lean
How to differentiate between value-added and non-value-added activities
How to apply Lean tools such as 5S, Pull, Kanban, One Piece Flow, and Quick Changeover
Working with other attendees, you will also participate in a hands-on, factory simulation, where you will be able to improve your "factory" using the principles, concepts and tools learned during the session in a Kaizen event setting. 
Each attendee with receive a 3-ring binder with all the days content as well as a few standard forms to be used in your own environments.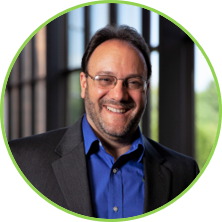 MAMTC, a trusted advisor for Kansas manufacturers, has been helping manufacturers grow using Lean since 1991. Joe Torrago, MAMTC's Lean expert, will be facilitating the seminar. Joe has instructed hundreds of hours of Lean content to the benefit of Kansas manufacturers.
You should ask yourself: Are you willing to watch your competition slowly take away your business? Or do you want to be a competitive, innovative business in the years to come?
Register to attend this informative seminar and start on the road to making your manufacturing business Lean.
MAMTC's Lean Foundations for Manufacturing Seminar with Simulation will take place on July 17th from 8:00am - 4:30pm at Kansas City Kansas Community College in Kansas City, KS.  Registration for the seminar is $275. (lunch is included)
---