Manufacturing a Cyber Secure Business
Wednesday, February 23, 2022 -

8:00am

to

2:00pm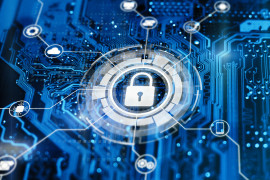 Details
An important event for Missouri and Kansas manufacturers
If you think your company isn't vulnerable to cyberattacks, you need to think again. In fact, over 60% of small businesses have experienced a cyberattack in the last 12 months, and with odds like that, your business could be next.
Hackers and cybercriminals know that small to medium sized manufacturers are usually less protected, making them soft targets. Whether you are looking to understand basic cyber protections to minimize your company's risk or you are doing business with the federal government and need to understand updated CMMC requirements, this event is for you.
For registration and information, including the agenda, go to www.mfgcyber.com 
Event will be held at the Kauffman Conference Center, 4801 Rockhill Rd, Kansas City, MO 64110
Lunch will be served.  Limited space.  (Conference room will be at 50% capacity to allow for social distancing)
REGISTER today!
For additional information on cyber protection for your business, you can view our cyber solution page HERE.
---