Strategic Planning for Manufacturers
Thursday, April 23, 2020 -

11:30am

to

1:00pm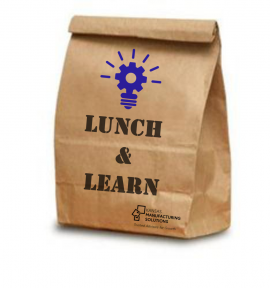 Details
We are postponing this event to a future, undetermined date.
Lunch & Learn - 
Not having a strategic plan for your organization is similar to a sailboat without a rudder.  You are at the mercy of the wind and currents to move you.  And often, you will not move in the direction you want to go.  
Creating, implementing, assessing and revising an organization's strategic plan helps an organization stay focused on their goals and grow.  Strategic planning creates structure and sustainability within an organization.
Join us for this informative lunch and learn that will discuss the benefits of having a strategic plan. You will hear:
The importance of a strategic plan for manufacturers
The strategic plan structure
Strategic plan best practices
Lunch will start at 11:30am.
Kansas City Kansas Community College
Technical Education Center- Room M118
6565 State Ave
Kansas City, KS 66102
Cost to attend the event is $15.
---