MAMTC Newsletter -January, 2019. Interview with MAMTC Client Advisor Jaylene Shea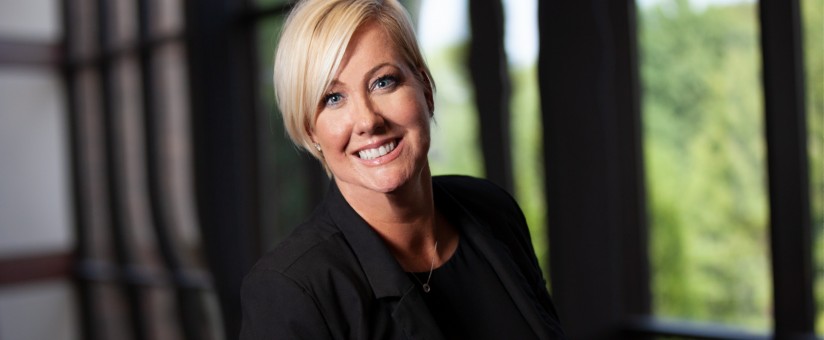 Interview with MAMTC Client Advisor Jaylene Shea
Jaylene Shea is MAMTC's Regional Director for Central, Southeast and Western Kansas. 
She has been consulting with business owners and leaders for over 20 years.  Some of her specialties, besides creating success for Kansas manufacturers, are strategic planning, operations, sales/marketing and lean process improvement.   
The key to the results and success that her shops realize is that she is dedicated to the health and well-being of her clients.  She assists them in their business on a holistic level while ensuring that they are connected to the vast resources that Kansas and nation have to offer in support of growing Kansas manufacturers. At the end of the day, Jaylene is an advocate for each and every manufacturer that she works with.
You seem to be very well connected with manufacturers in our State? How have you made that happen?
I am their advocate. I have been blessed to work within the manufacturing industry off and on for many years and have a genuine desire to see manufacturing in Kansas continue to grow and support the economy in our communities.
People know from me what my message is and who it is that I serve.  We serve manufacturers.  In Kansas.  That's it.  From mom-and-pop manufacturers running a Bridgeport in their garage to the large OEM's and their entire supply chain. Manufacturers know that I am going to do what I say I am going to do.  They know that they can rely on me.  And, word of mouth between manufacturers is powerful.
Why do you love what you do?
I genuinely care about growing manufacturing in Kansas. I take it seriously that the majority of our manufacturers are family owned. Each and every decision that owner makes impacts his/her pocket book, as well as their people.
It's really pretty simple. If you genuinely have a passion for what you do and how you can help others, results will follow. My business owners and leaders see that about me and are more open to sharing about their business, so we can have a tremendously positive impact.
I live in Kansas.  My family lives in Kansas.  These manufacturers have a tremendous impact on the Kansas economy.  If I can help them be successful, then they benefit, Kansas benefits and me and my family benefit. Again, pretty simple.
What are your goals for the manufacturers that you advise?
I want the manufacturer to be efficient, effective and profitable.  That is my job. We sit down and discuss the business.  What are your obstacles? How are the obstacles impacting the business? What impact will it have when we remove them? What is the pain?  Is it root cause or symptomatic of something?  We diagnose it.  And, then we have the resources to solve that pain.  At the end of the day, the manufacturer should be delivering a quality product, on time, at an affordable cost to their customer; while making a fair profit. That's what we address, in all aspects of the pain point.  It can be workforce, automation, cost accounting, process improvement.  The desired outcome is the same.     
What is a common challenge that most manufacturers face that you work with?
Workforce.  It is the number one challenge that manufacturers face.  And, it is the most difficult challenge to resolve.  Unfortunately, I can't just create good people that have skills and want to show up to work on time.  So, the focus must be multi-layered.  How do we get people to show up and want to do good work?  First, we must make sure that the manufacturer has solid human resource policies and a good company culture.  Existing employees should want to tell their friends about how good a work environment they are a part of.  Second, we must make sure that the manufacturer is hiring the right people.  Are their job descriptions accurate? Have they created recruiting funnels and resources? It's not really the technical abilities.  You can teach someone who is the right fit and wants to come to work and do a good job.  And, that is the next layer, training.  Do they have a good training program to onboard workers that are not yet skilled?  And, do they have training for current employees so that they feel valuable and ready for additional career opportunities that the manufacturer might have, which helps with employee retention.  The final layer is community.  Is the manufacturer working to change the perception of potential workers in the community that manufacturing is a good place to have a career?  Are they working with local community and technical colleges to support education and gain access to students getting ready to move beyond school?  There are a lot of things that can be done to help with workforce issues.  MAMTC has touched all these layers and has aided Kansas manufacturers with their workforce needs.
 As an experienced assessor of manufacturing operations, if you can give a piece of advice to a manufacturer, what would that be?
Know where your resources are and leverage them to help your business succeed.  MAMTC is one of those resources.  However, we are not the only resource.  There is also the KSBDC (Kansas Small Business Development Center), SBA (Small Business Administration), Economic Developers, World Trade organizations, The Chamber, US Commercial Services, Kansas Department of Commerce and several National/Federal organizations, to name a few.
There are a tremendous number of resources that are able and willing to help Kansas manufacturers be successful.  MAMTC knows that most manufacturers do not have the time to research who and where they can go to for assistance. They are busy getting quality product out the door. At the end of the day, it's about time and money. My job is to help provide access to the resources that make sense for that particular manufacturer at the time when they need it.
 Check out the bios of the rest of the MAMTC team.  
Contact MAMTC for assistance with your manufacturing pain points.  We can help you increase profits, grow sales, attract and retain workers and deliver quality product on-time.  
---