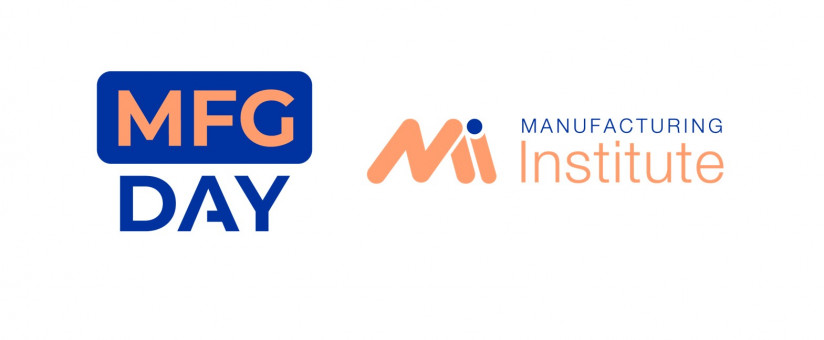 National Manufacturing Day 2020.  Friday, October 2nd and Continuing Throughout the Month.
National Manufacturing Day is observed annually on the first Friday in October. Kansas Manufacturing Solutions celebrates Kansas manufacturers who develop and manufacture products that grow our economy. They create jobs through entrepreneurship, and their competitiveness revitalizes American manufacturing.
 
This year's Manufacturing Day will look different from previous years with many Kansas manufacturers virtually opening their doors to take up the important work of inspiring our young people to pursue careers in manufacturing and engineering. Today's science, technology, engineering, and math graduates will power the next chapter of American production and innovation, and harnessing their potential is an economic imperative.
What is Manufacturing Day?
Manufacturing Day℠ is a celebration of modern manufacturing meant to inspire the next generation of manufacturers. It addresses common misperceptions about manufacturing by giving manufacturers an opportunity to open their doors and show what manufacturing is — and what it isn't. By working together during and after MFG DAY, manufacturers will begin to address the skilled labor shortage they face, connect with future generations, take charge of the public image of manufacturing, and ensure the ongoing prosperity of the whole industry.
Kansas Governor Laura Kelly recently recognized the importance of the manufacturing industry by signing a proclamation declaring Friday, October 2nd as "MFG Day" in our great state of Kansas.
Participate in a Manufacturing Day Event   
Kansas MFG Day Events
Allegion Olathe MFG Day Virtual Field Trip     10.28.20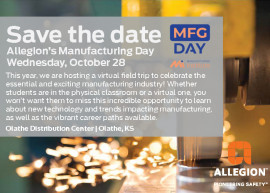 Olathe-area and Kansas City-area students are invited to virtually attend Allegion's 2020 MFG Day celebration on Wednesday, Oct. 28, 9:45 a.m. to 11 a.m. CT. This "virtual field trip" will include live conversations with our plant leadership team as well as a look at our manufacturing facilities across the U.S., with information on jobs and technological advancements in manufacturing. 
Made in Neodesha     10.13.20
Made in Neodesha #MFGDAY2020 showcases manufacturers in Neodesha and the products they create. Due to restrictions in our school because of COVID-19, this event will be hosted at the high school. Manufacturers will loan the College & Career Ready items manufactured material to showcase and present.
Textron Aviation Manufacturing Day     10.02.20
Textron Aviation is celebrating National Manufacturing Day virtually this year by providing 500 "Manufacturing Day in a Box" kits to employee families. Within the kit, families will find three STEAM activities, giveaways and a list of other ways to engage with Textron Aviation professionals to explore careers in Aviation Manufacturing.
---