Director of Continuous Improvement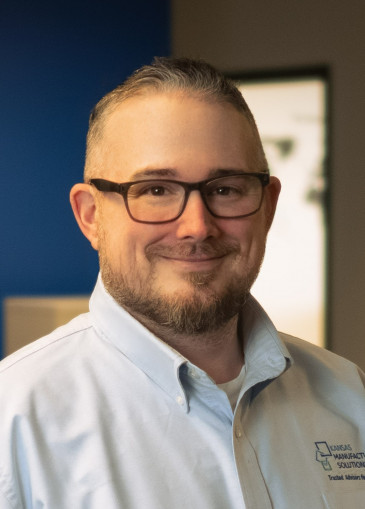 As the Director of Continuous Improvement, Nic Lydon is responsible for the Continuous Improvement programs we develop and deliver to our clients throughout the great state of Kansas. He has a decade worth of Continuous Improvement consulting experience working with businesses of all sizes throughout the United States. Over the last decade he has worked in numerous manufacturing environments including defense, packaging goods, equipment manufacturers, meat processing, and other food processing facilities.
Nic enjoys working with the clients to develop custom solutions that address the issues they face using Lean and Six Sigma methodologies. He has experience working in all aspects of a supply chain from purchasing, material handling, process improvements, inventory management, distribution, and production planning just to name a few. He also has experience helping clients build robust maintenance programs using Total Production Maintenance and quality programs using Total Quality Management.
Nic knows that change is hard for everyone, which is why he brings his change management experience to every project. With every program he develops, he assists his clients in developing a plan to communicate the change to their employees in a way that helps them accept the change and drive every project to succeed. 
Nic holds a bachelor's degree in Marketing and an M.B.A. from Northwest Missouri State University. He has certifications as a Lean Six Sigma Master Black Belt, Change Management Specialist, Kaizen Facilitator, Total Productive Maintenance and Continuous Improvement Manager.
---