Kansas Manufacturing Solutions owns and operates two manufacturing networks in Kansas.  These two organizations each have an advisory board that consists of manufacturers who influence the events, the focal topics for meetings and subgroups, and the best practice content.  Take a look at the network in your area for a list of amazing benefits provided to their manufacturer members.       
Kansas City Manufacturing Network (KCMN)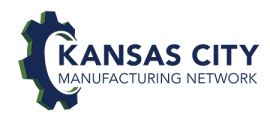 KCMN is a coalition of manufacturers in the greater Kansas City metropolitan area guided by local manufacturing leaders. Manufacturing members are dedicated to helping industry professionals connect, learn and grow through networking, education and sharing best practices.

CKMN is a coalition of central Kansas manufacturers led by manufacturers. Manufacturer members connect, learn, and grow through networking, sharing of best practices, and focusing on topics relevant to central Kansas manufacturing to expand business opportunities and strengthen resources.
Learn why you should join a manufacturing association:  5 Reasons to Join a Manufacturing Association
---