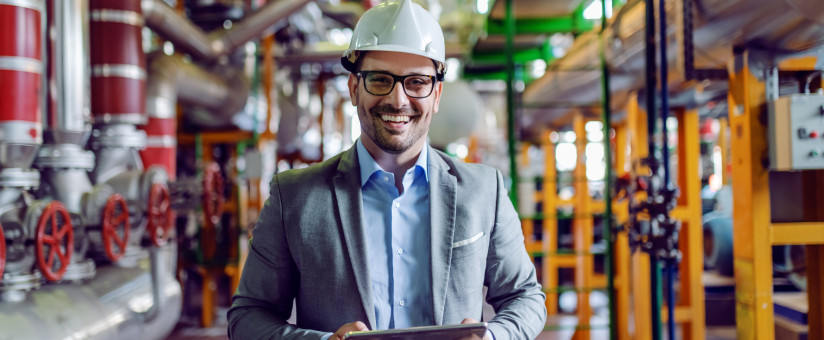 Getting a high-quality product out the door on-time at the lowest possible cost can be a challenging and frustrating experience, both professionally and personally.  From listening to our manufacturing customers, these issues seem to be more common than not:
We have a large amount of rework that wastes time, materials, money, and our customers' patience.
Our production costs seem too high
Scheduling problems are causing late orders and cash flow challenges
We have excessive unplanned equipment downtime
I don't know how to go about automating my manufacturing process
We have a lack of capacity to meet our business demands
Manufacturers need to use effective processes to eliminate waste, lower costs, and provide high quality products. Our team will work with you to map, measure, and assess your operations, products, and processes, identifying any gaps and potential for improvement. Working with you, we will analyze the options and prioritize for the greatest impacts.  Reducing operational inefficiencies frees up valuable time, resources and equipment, driving high performance within your organization and opening new avenues for additional business and growth.
PROCESS SERVICES
​Continuous Improvement
Lean Basics (Foundations, Simulation, Kaizen)
Assessment (Value Stream, Mapping)
Work Design (5S Workplace, Standard Work, Facility Layout, Cellular Flow)
Flow Reliability (Kanban, TPM)
Lean Office
Six Sigma (Blackbelt, Greenbelt, Whitebelt)
Quality and Compliance
Quality Management System Development

(ISO 9001, AS9100, ISO13485, TS 16949)

Ergonomics
Food Safety (FSMA, HAACP)
OSHA and Safety Training
Safety Assessment
Sustainability
Energy Audit
Energy Management | Efficiency
Plant Layout and Design
Scrap | Waste | Recycle Management
"We knew we needed the help of KMS, but we did not know how much we didn't know!"
Greg Summers, President, Leander LLC
Improving your Operations
Our process expert will meet with you, walk your plant and provide discovery that will identify opportunities for improvement, and areas for potential growth and greater impact. Your KMS team will work with you to develop and implement a custom plan that will increase productivity and improve your bottom line through time and cost savings. Through consultation, coaching, and targeted trainings – which can be in-plant, virtual, or on-demand – we will build a culture of continual improvement for your team and company to support your process improvements.
Let's talk and discuss your frustration with your process.  Drop Us A Note
---