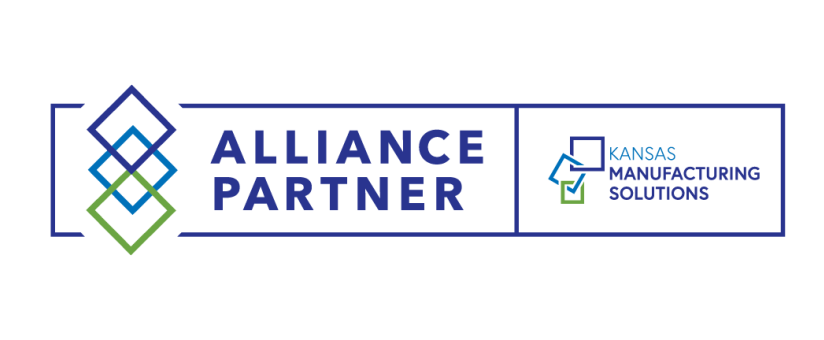 KMS Alliance Partners deliver high-quality, market-driven, cost-effective services to Kansas manufacturing customers.  There are solutions that KMS cannot provide using internal resources.  We contract with Alliance Partners to fill those gaps where manufacturers have needs.
KMS assumes the responsibility of vetting the Alliance Partner, training about the KMS way, and ensures the Alliance Partner has the tools to support the needs of Kansas manufacturers.  Through our onboarding processes, we take the burden of searching for a resource, vetting a resource, and managing the resource and any associated projects, off the shoulders of the manufacturers. 
Click HERE to fill out an application.
BENEFITS to working with KMS:
Sales and Distribution Channel — Access to over 2700 small to medium-sized manufacturing companies in Kansas — Eliminating the Alliance Partner's sales and marketing costs while providing an opportunity to increase your revenue.
Pre-qualified Prospects — KMS Regional Directors conduct an initial assessment and connect the Alliance Partner after the service contract has been signed.  Thus, significantly reducing your selling cost and cycle.
Limited Liability — All contracts are written between the Alliance Partner and KMS, guaranteeing you will get paid if all the project requirements are met.
Application Process
The first step in becoming a KMS Alliance Partner is to complete the Alliance Partner Application.
The Application requests basic information about you and your organization; general qualifications, areas of expertise, industry focus, and references.
Click HERE to fill out an application.
Note:  KMS does not accept applications from product vendors and/or resellers. Incomplete information will not be processed. Should your qualifications meet the needs of KMS clients, you will be contacted and asked to complete the next step in the process, which includes defining which standard services you are willing to provide to KMS's clients and onboarding.  KMS complies with applicable Federal civil rights laws and does not discriminate on the basis of race, color, national origin, age, disability, religion, or sex (including pregnancy, sexual orientation, and gender identity).
---