Press Release: Danica Rome Named as MAMTC's New VP of Partnership Operations

FOR IMMEDIATE RELEASE
Philip Brown
MAMTC – Mid-America Manufacturing Technology Center
913-967-1211
Pbrown@MAMTC.com
info@mamtc.com
www.MAMTC.com
Danica Rome has joined MAMTC as the VP of Partnership Operations
Kansas manufacturing's trusted advisor fills critical role
 [OVERLAND PARK, KS, September 13] Mid-America Manufacturing Technology Center (MAMTC) is excited to announce that Danica Rome has joined the team as the VP of Partnership Operations.
In her role, she is responsible for developing, growing and strengthening partnerships with organizations across the state that have a shared interest in helping create growth for Kansas manufacturing and the ecosystem that supports these companies. 
"I am thrilled to have Danica join the MAMTC team as VP, Partnership Operations. Her experience in building partnerships and programs, as well as her strategic ability, will help the organization as we continue to evolve and refine our business model to best meet the needs of Kansas manufacturers."  said Tiffany Stovall, MAMTC's CEO.
She has consulted on federal, state and county workforce programming for approximately 15 years, concentrating on businesses affiliated with the manufacturing industry.  In her previous role as Senior Director of Business Expansion/Retention and Workforce Solutions with Wyandotte Economic Development Council (WYEDC), she led efforts to retain, grow and nurture partnerships with Wyandotte County businesses, investors, training providers and community organizations.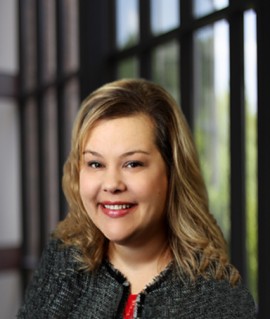 "I am excited about being on the MAMTC team and working with our partners to contribute to the growth of Kansas manufacturers." Danica said.  "Kansas manufacturers provide great products that have a positive economic impact for the state of Kansas.  When they do well, the Kansas community does well." 
Danica studied Communications at Southwest Baptist University. She and her husband, Kirk, will be celebrating 17 years of marriage in September.  They have one daughter, Madison, who recently made Kirk and Danica parents of a "dreaded" TEENAGER.  They enjoy traveling, cheering on Madison in volleyball tournaments, attending professional sporting events (GO CHIEFS) and concerts, as well as spending time with friends and family. 
About Mid-America Manufacturing Technology Center (MAMTC):
Mid-America Manufacturing Technology Center is a Kansas statewide manufacturing assistance center partially funded by the NIST Manufacturing Extension Partnership (MEP) and is a partner of the Kansas Department of Commerce. MAMTC grows Kansas manufacturing by delivering solutions to small and medium sized manufacturers with value driven results.  Learn more at our website, on Facebook, LinkedIn, and Twitter.
###
If you would like more information about this topic, please call Philip Brown at 913-967-1211 or email pbrown@mamtc.com.
---