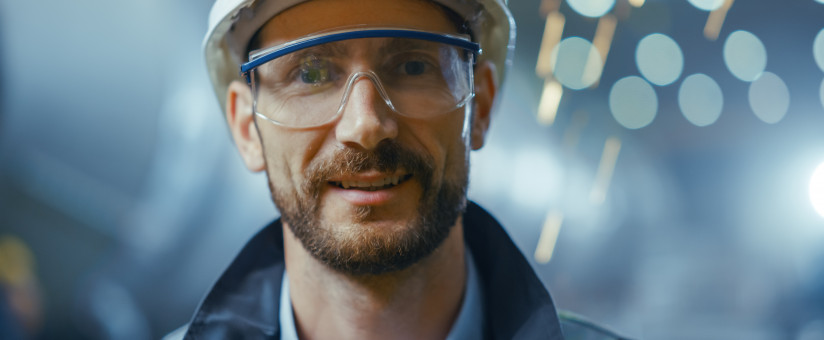 Do more with less.
As market demands become more competitive, workforce becomes harder to find, and raw materials become more expensive and often difficult to source, businesses must make product development and production cycles more efficient, eliminate waste, and reduce losses — all while improving quality and cutting costs, sometimes drastically.
Continuous Improvement can be the solution to many of your costly and painful problems. 

Kansas Manufacturing Solutions has created a series of trainings, webinars, and resources to assist you with your Continuous Improvement journey.  
Join KMS for a unique, 3-day training, Lean Six Sigma Training. Do More With Less., starting October 21st in Lenexa, KS.  Lean Six Sigma manufacturing principles can be applied to an organization to maximize productivity – effectively filling critical gaps in production using existing material resources and workforce talent.  Learn more about this valuable training HERE.
KMS hosted a number of engaging, informative, short webinars and trainings that provided expert insight and actionable recommendations.  You can view previously recorded webinars HERE.
Check out BLOG articles that share knowledge about a variety of Continuous Improvement tools.   
KMS's Continuous Improvement expert is here to answer your questions or come by your facility to provide a Continuous Improvement assessment.  CONTACT us to get your questions answered or REQUEST an assessment today!
Kansas Manufacturing Solutions can help with your Continuous Improvement transformational journey so that your manufacturing business improves its bottom line.
We have done it before.  You are not alone.  Manufacturers who have utilized MEP Centers, such as Kansas Manufacturing Solutions, have on average experienced a return on investment of 14:1.  
Kansas Manufacturing Solutions has been guiding manufacturers through continuous improvement solutions, including Lean Enterprise, Lean Office, Six Sigma, and more for 20 years.
The expert advisors at Kansas Manufacturing Solutions will train you and your team to implement — and profit from — the five guiding principles of Lean manufacturing:
Identify Value: Lean companies define value and value-added activities through the eyes of their customer. Is the customer willing to pay for this activity? Is this activity adding value to the product or service in the eyes of the customer? If the answer is no, it's not value added.
Map the Value Stream: Lean companies use value stream mapping to identify unnecessary steps in their processes. If a step doesn't bring value to the customer, it's waste, and Lean companies work hard to get rid of that step.
Create Flow: Lean companies establish a continuous flow of material, products, information and services by removing stoppages, backflows, inventory, and work-in-process.
Implement Pull Systems: Lean companies create systems where nothing is produced until the customer signals the need for it. Internally, one workstation doesn't produce unless the downstream workstation signals the need. Lean companies produce what is needed, when it is needed.
Perfection: Lean companies relentlessly pursue Continuous Improvement and strive for perfection: zero accidents and injuries, zero losses, zero downtime, zero raw material waste, and so forth. (Goals that are short of perfection have their place for budgeting and short-term objectives, of course.) Lean companies always measure opportunities against perfection so they don't understate the opportunities or get comfortable with complacency.
Download an inforgraphic of the five guiding principles of Lean manufacturing   
Companies that are working on getting Lean can't fully achieve any of these principles overnight. But you should ask yourself:  Are you willing to watch your competition slowly take away your business? Or do you want to be a competitive, innovative business in the years to come?
Take advantage of the KMS Connect program that provides a Lean Observation and Assessment to provide you insight into areas where you can reduce waste in your manufacturing process.
Take a look at Great Western Manufacturing's success story about how Lean implementation improved their results.
CONTACT our continuous improvement team to have a discussion about the benefits this solution can have for your manufacturing business!
---