Preventive-controls-for-animal-food-manufacturers
Tuesday, June 4, 2019

to

Thursday, June 6, 2019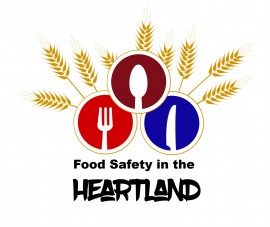 Details
Becoming compliant with the Food Safety Modernization Act (FSMA) can not only help you avoid non-compliance fines, it can also reduce the chances for food safety related issues that may result in costly recalls and negative business implications.
Background
FSMA, which became final in September 2015, requires food facilities to have a food safety plan in place that includes an analysis of hazards and risk-based preventive controls to minimize or prevent the identified hazards.
Purpose of Course
This course developed by the Food Safety Preventive Controls Alliance (FSPCA) is the "standardized curriculum" recognized by the FDA and is designed to meet the requirements for training under Title 21 CFR Part 507.53.  Successfully completing this course is one way to meet the requirements for a "preventive controls qualified individual" for Animal Food.  Under the Preventive Controls for Animal Food regulation, the responsibilities of the qualified individual include to perform or oversee:
Preparation of the Food Safety Plan
Validation of Preventive Controls
Records Review
Reanalysis of the Food Safety Plan
The purpose of this workshop is to provide FDA approved training for animal food companies.  The Food Processing Center offers a 2 day workshop to assist companies in understanding and complying with the Preventive Controls for Animal Food regulations. 
Who Should Attend
Employees of FDA regulated animal food manufacturers included but not limited to:
Owners, Production Supervisors, Quality Assurance Managers, and other members of the food safety team.
FDA State Health Inspectors and Compliance Officers
Qualified Facilities are exempt from 21 CFR part 507 subparts C and E (21 CFR 507.7(d)) and are: 
• Very small businesses (including any subsidiaries or affiliates) averaging less than $2,500,000 (adjusted for inflation) -- in both sales of animal food plus the market value of animal food that is manufactured, processed, packed, or held without sale (e.g. held for a fee or supplied to a farm without sale), per year during the 3-year period preceding the current calendar year.
OR
A facility to which BOTH of the following apply:
• During the 3-year period preceding the applicable calendar year, the average annual monetary value of the food manufactured, processed, packed, or held at the facility that was sold directly to consumers, retailers, or restaurants (within the same state or Indian reservation or within 275 miles of the facility) was less than the monetary value of food sold by the facility (including sales by any subsidiary or affiliate) to all other purchasers; and
• The average annual monetary value of all food sold during the 3-year period preceding the applicable calendar year was less than $500,000.
The following link provides more information on compliance guidelines: https://www.fda.gov/Food/GuidanceRegulation/FSMA/ucm366510.htm
Benefits of Attending
FDA regulated animal food manufacturing companies with identified hazards are required to implement a Food Safety plan for their facility.  The agenda is designed to be covered in 2 days and includes frequent opportunities for review and classroom exercises for understanding the preventive controls requirements. 
Session Topics
Regulatory Overview and Introduction to the Rule
Current Good Manufacturing Practices
Animal Food Safety Hazards
Overview of the Food Safety Plan
Hazard Analysis and Preventive Controls Determination
Required Preventive Controls Management Components
Process Preventive Controls
Sanitation Preventive Controls
Supply Chain Preventive Controls
Recall Plan
Expert Presenters
This workshop will be conducted by qualified FSPCA Lead Instructors
 Current Dates & Location
June 4  - 6, 2019
June 4th  1:00 PM – 5:00 PM
June 5th  8:00 AM - 5:00 PM
June 6th  8:00 AM - 5:00 PM
The workshop will be conducted at: 
Adams Pointe Conference Center (attached to the Marriott Kansas City/Blue Springs)
1400 NE Coronado Dr,
Blue Springs, MO 64014
Attendees are responsible for their own hotel reservations. A limited number of rooms at Courtyard by Marriott Kansas City East/Blue Springs, 1500 NE Coronado Dr, Blue Springs, MO 64014, 816-228-8100, have been reserved at a discounted price of $119 + tax per night. This special pricing will be available until May 20, 2019 or until the room block is full. To obtain the discounted pricing please use the below link to the Missouri Enterprise room block.
Registration Fee
The fee for this 2.5 day workshop which includes, lunch, break refreshments, and workshop book is $175 per person. (This is a Food Safety in the Heartland program kick-off offering reduced rate.  Standard  registration is $599)  Following successful completion of the workshop each attendee will receive an official certificate of completion.
---