Transforming Communication - Microsoft Teams Training
Thursday, September 17, 2020 -

11:00am

to

11:30am
Details
The COVID-19 pandemic has forced enterprise leaders to rethink the way they operate their businesses.  With the need to social distance and work remotely, businesses have turned to video conferencing to stay connected with their employees and customers.  
Effective communication is extremely important during these uncertain times.  Keeping your employees and customers updated about changes taking place with your organization are critical.  Video conferencing provides an efficient method to quickly communicate and face-to-face contact allows the message to be more impactful. 
While many manufacturing organizations are starting to utilize video platforms, many have not had formal training to learn how to make the most of their platform.  In this complimentary webinar, we will look at the Microsoft Teams platform.  We will discuss:   
-Team Spirit
-Navigation Know-How
-The Communication Breakdown
-Fantastic Filing
-Meeting Mastery
We look forward to sharing great information with you to make you more effective with video conferencing.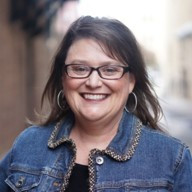 Dawn Monroe is a certified Microsoft Office Specialist Master (MOSM), Microsoft Certified Educator (MCE) and Modern Classroom Certified Trainer (MCCT) with a background of over 25 years in the technical training industry.  Dawn teaches and consults on popular software applications like Excel, PowerPoint, Word, and many others, in corporate workshops, webinars and speaking engagements in her hometown of Wichita, KS, and around the United States.  Dawn has a unique ability to translate technical concepts in a simplified, fun way, and empowers business professionals through ongoing skill development.  

 
---