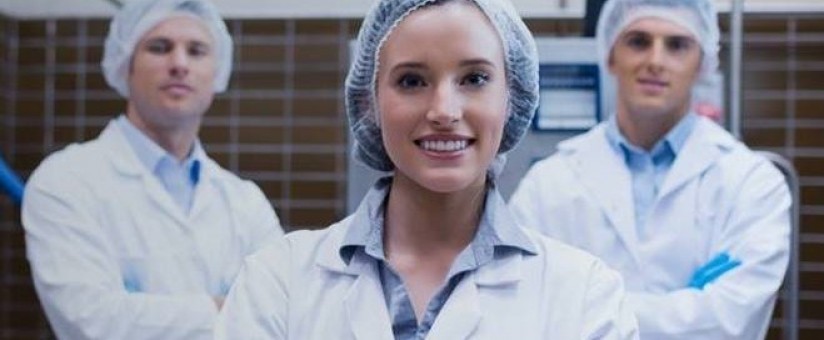 Keep your customers and your business safe. 

According to the Centers for Disease Control and Prevention, approximately 48 million people get sick, 128,000 are hospitalized, and 3,000 die from foodborne diseases each year nationwide.

Illnesses like this are easily preventable. Proper use of preventive controls during food manufacturing and careful oversight can lead to fewer outbreaks and a healthier society.
Relevance to your business
Diligence in adopting preventative safety measures can impact your company on multiple levels.
Compliance with food safety regulations can result in the avoidance of fines. 
Beyond the social responsibility aspect of increasing preventative safety measures, manufacturers will benefit by elevating the standard of their product.
By safeguarding against potential outbreaks, manufacturers are protecting against the negative perception that accompanies them.
Lowering the risk of a product recall makes good business sense and helps maintain a company's reputation with customers. 
Food Safety in the Heartland
Kansas, Missouri and Nebraska are home to hundreds of animal and human food manufacturing companies.  These businesses are critical to the Heartland's economy and communities.  The success of these businesses, and the safety of their customers, have a correlation to their food manufacturing processes.  
The "Food Safety in the Heartland" partnership, which includes Kansas Manufacturing Solutions, Missouri Enterprise and the Nebraska Manufacturing Extension Partnership, is an initiative of the Manufacturing Extension Partnership National Network that includes Kansas Manufacturing Solutions and MEP centers in all 50 states and Puerto Rico.  This coalition has been brought together to help food manufacturers with food safety.  Food safety covers such a broad range of issues that it's almost impossible for one person to be an expert in everything.  With the coalition's combined resources, Kansas Manufacturing Solutions is able to cover pretty much any issue that any food manufacturer in Kansas would have.
2011 Food Safety Modernization Act
Kansas Manufacturing Solutions is working to help Kansas manufacturers become compliant with the Food Safety Modernization Act (FSMA) requirements and reduce manufacturers' exposure to fines, potential liability risks and negative customer impacts.  FSMA, which became final in September 2015, requires food facilities to have a food safety plan in place that includes an analysis of hazards and risk-based preventive controls to minimize or prevent the identified hazards. 
Kansas Manufacturing Solutions' food safety services include:
PCQI certification for animal food
PCQI certification for human food
Diagnostic workshops with food manufacturing business assessments
Additional food safety services from Kansas Manufacturing Solutions and the Food Safety in the Heartland program will be added on a continuous basis. 
Let's talk about what Kansas Manufacturing Solutions can do for your food safety and FSMA compliance needs.  
Featured Insights
---