Great Western Manufacturing - Process Improvement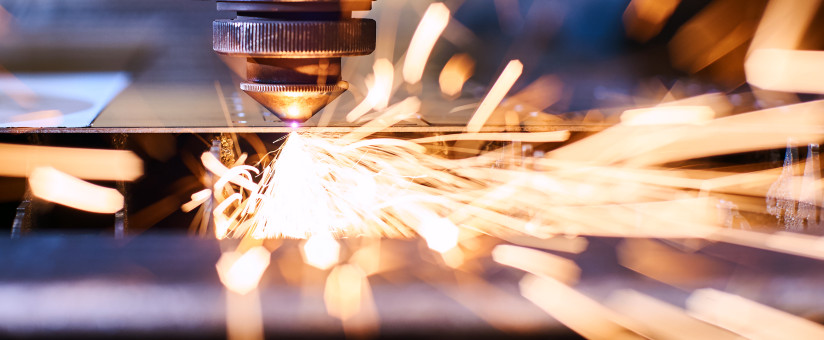 A Leading Manufacturer of Custom Industrial Processing Machinery Improves Processes
THE MANUFACTURER
Great Western Manufacturing has a great story to tell.  It is Kansas' oldest operating manufacturing firm. Founded in 1858, Great Western was a foundry manufacturing steam engines, and repair parts for steam boats as well as wood burning stoves.  In the 1880's Great Western acquired designs for a line of milling equipment and grew to be a large milling engineering firm competing with such companies as Nordyke and Marmon and Allis Chalmers.  Specializing in sifting and screening equipment, Great Western Manufacturing is a leading designer and manufacturer of custom industrial processing machinery, serving cereal grain processors, mix plants, bakeries, snack food producers, spice processors, and the pet food, chemical, plastics and mineral industries.
Great Western Manufacturing builds two types of products, wood/composite and metal sifting and screening equipment.  In 1985, company relocated its manufacturing and distribution operations from an out-dated, multi-story building into a 51,000 sq. ft. facility.  Over the years, as Great Western's business greatly expanded, it acquired both wood and metal manufacturing equipment, as well as increasing its shipping and receiving operations.  It is currently delivering over $18,000,000 of products to a global market.  The company is preparing for continued expansion of its global market and with the addition of CNC fabrication equipment and robotic welding, expects it business to continue to grow significantly.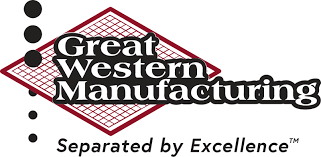 THE SITUATION
Over the years, as its business grew and it acquired additional wood and metal fabrication and finishing equipment, Great Western experienced serious limitations to work flow and throughput.  Equipment and work stations were not positioned nor organized to support continuous flow.  Decisions on where to locate specific pieces of equipment were often based on where space was available, as opposed to how they should be placed to support the process and work flow.  The leadership team knew it needed to completely re-align its production areas.  They also decided to invest in re-vitalizing their workforce and in transforming the production processes through the adoption of Lean Manufacturing.  Without these changes, the leadership team realized the company would be severely constrained in its ability to grow and serve its highly competitive market.
Great Western selected Kansas Manufacturing Solutions to assist it in completely re-aligning its production areas and in guiding its Lean transformation effort.
THE SOLUTION
KMS prepared a robust workforce development program and strategy as part of the overall project.  It also developed a work plan that would utilize Lean systems and tools to re-design the workflow for both product families.  The key component of the plant re-design effort was to anticipate the acquisition of new technologies and to build into the plan the flexibility to integrate these with existing operations seamlessly.  KMS completed comprehensive process mapping of both products and designed a pro-active and forward-looking plant re-layout that would support the workflow re-design for current and future production requirements.  Working hand-in-hand with the leadership team and the plant workforce, KMS has facilitated the re-alignment of the entire plan and guided the overall Lean transformation.
THE RESULTS
For activities completed over multiple years, Great Western Manufacturing documented and submitted the following impacts resulting from KMS's services: Increased Sales - $2,000,000; New Jobs Created - 2; Cost savings - $600,000; Investment in plant equipment and new Technologies - $345,000.
THE CONCLUSION
"KMS has helped to make this project move forward by taking ownership in its success.  They continue to provide excellent on-site advisory service and project management." - Michael Bell, CFO
---