HOW TO BUILD A POST-PANDEMIC PLAN FOR FINANCIAL RESILIENCE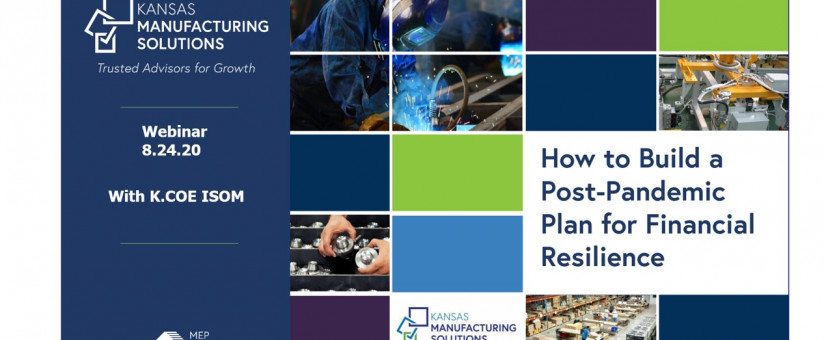 K.COE ISOM managers Lisa Baalman, Scott Brin, and Megan Johnson discussed managing financial resilience through a pandemic and the importance of a playbook and cash management.  They also provided many tips and recommendations to retain cash.  As Scott said on the webinar, "Cash is king."  
You can download a copy of the PRESENTATION.  
The video replay of the webinar is available HERE.
We hope the webinar provided you some education, recommendations, ideas, and thoughts outside of what you may have already considered regarding planning for financial resilience.  Contact KMS if you need assistance with your financial resilience.  We know some pretty good experts that can help you. 
---