MAMTC Minutes (April) - Industry 4.0: The Journey Toward Perfect Production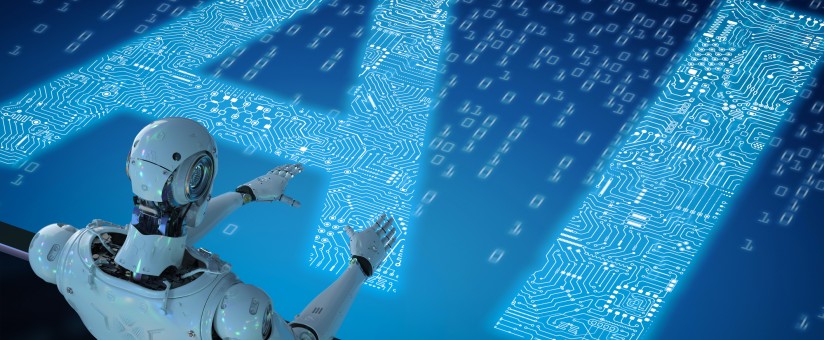 Manufacturers are under constant pressure. They need to decrease waste while increasing uptime, throughput and quality to continue to compete effectively. Manufacturers are no stranger to disruption either, and in recent years lean manufacturing practices and automation have applied further pressure on them, even forcing some out of the game altogether.
The next disruptive phase in manufacturing is already well underway. "Industry 4.0" builds on the previous three phases of industrialization – mechanization, mass production and controls. It's an intelligent production environment enabled by an integrated platform of enterprise data systems, the Internet of things (IoT) and cloud computing.
Industry 4.0 provides insight into variables or anomalies that can cause performance issues, such as machine failures, bottlenecks or waste, and it is going to completely transform the manufacturing sector and fundamentally change the established relationship between the makers and consumers of products.
Working towards perfection in manufacturing
As a concept, Industry 4.0 opens up the possibility of "perfect production" wherein the typical challenges in the manufacturing sector – machine failures, product defects, scrap – are eliminated, helping manufacturers to operate as efficiently as possible.
This shift will lead to manufacturers becoming so efficient that they no longer rely on low-cost country sourcing to remain competitive. By bringing production closer to their customer base they not only reduce shipping costs, slash energy consumption and lower the risks inherent in the supply chain; they can also respond faster to customer demands. It's a win-win for both the manufacturer and their customers.
By building Industry 4.0 into their strategies, manufacturers will also be future-proofing their organization. Consumers are becoming increasingly concerned with buying products from companies that have solid corporate social responsibility (CSR) policies. Organizations that can demonstrate low-energy consumption or a reduced carbon footprint, and have better staff welfare policies, will be the ones that compete most effectively with consumers.
In addition, Industry 4.0 goes beyond creating efficiencies. It also empowers manufacturers to create more customized products, which can help them stand out in a crowded marketplace, and improve loyalty and satisfaction among their customer base.
Early adopters will reap the benefits
The organizations that embrace Industry 4.0 early on will benefit from a significant data-ownership advantage over their competitors. Take a look at the leading tech giants, such as Amazon, Facebook and Google. They all hold monopolies on consumer data, having built their business models on "wells of information."
Manufacturers have a data-rich environment, if they can emulate the tech giants and pivot their strategy towards analytics, to make the most of their data, then they can truly exploit the rich value of Industry 4.0 to create further competitive advantages through perfect production.
The role of artificial intelligence and machine learning in Industry 4.0
Effective data management underpins one technology that will shape the future of manufacturing: artificial intelligence (AI). The more data sets computers are fed, the more they can observe trends, learn and make decisions that benefit the organization. This automation will help manufacturers to predict failures more accurately, detect and anticipate problems, and predict workloads.
To successfully integrate AI and machine learning into the workflow, manufacturers must build robust technology foundations. This means creating a purpose-built, big data architecture that can pull together data from disparate systems, such as enterprise resource planning (ERP), manufacturing execution systems and quality management software.
To maximize the many opportunities of Industry 4.0, manufacturers need to build a system with the entire evolutionary journey in mind because perfect production requires collaboration across the entire supply chain.
By Willem Sundblad, the CEO and cofounder of Oden Technologies
Article originally appeared here
Cobot Lunch and Learn in Kansas City
We are working to bring cobots to other Kansas markets as well.
---