MAMTC Newsletter -January, 2019. REAP the Benefits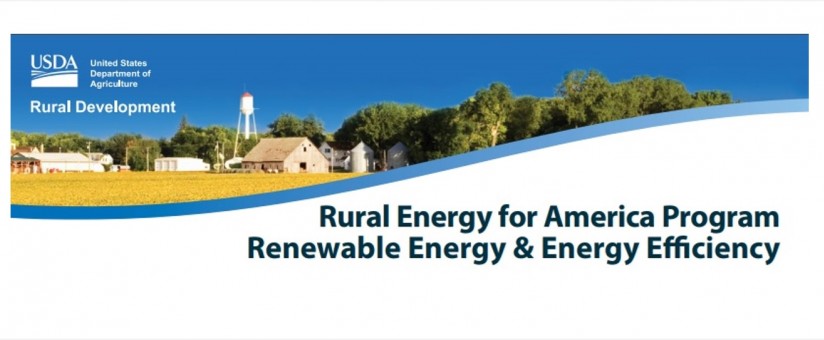 REAP (Rural Energy for America Program) the Benefits
Lower your energy costs and positively impact your bottom line!
Through the Rural Energy for America Program (REAP), rural small businesses can obtain grants and loan support to help finance the cost of renewable energy systems and energy efficiency improvements.  
Manufacturing is an energy consuming industry.  MAMTC has seen this first hand and has helped many manufacturers realize efficiencies and cost savings made by changing how they consume energy.  A change in the amount of energy that you consume can often have a positive impact on your financial bottom line. 
Is REAP right for you?
Are you a privately owned, for profit, small manufacturer located in a rural area or town of 50,000 people or less?
Are you looking for financial assistance to install one of the following at your business?  A system that will generate renewable energy or eligible energy efficiency measures that will reduce energy costs?
Is the project's technology readily available for purchase?
What funding is available?
Grant:  This may cover up to 25 percent of a project's eligible costs.
Renewable energy systems: $2,500 minimum grant request; $500,000 maximum grant request.
Energy efficiency projects:  $1,500 minimum grant request.  $250,000 maximum grant request.
Loan guarantee:  We may guarantee up to 85 percent of a commercial loan.  Rates and terms are negotiated between you and your lender, subject to USDA approval.
Combination Loan Guarantee and Grant:  You may combine assistance to cover up to 75% of eligible project costs.
If you are a rural, small manufacturer in Kansas, and are looking at projects to replace aging, sometimes inconsistent/unreliable equipment and lighting, contact MAMTC for guidance and support.  We can help you through the process with our 3 Phase REAP Progam.   
You have to hurry though!  REAP applications are due by March 31, 2019 and that date is subject to change based upon available federal funding.  Don't wait until the last minute or miss out entirely.  
Let MAMTC help you REAP the benefits. 
---