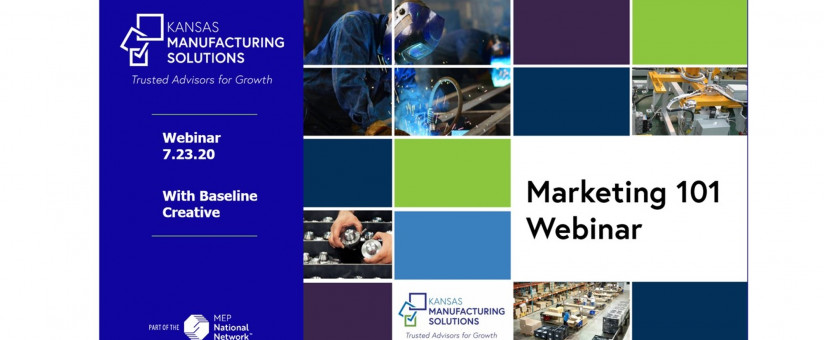 KMS hosted a webinar on July 23rd with Andrea Anglin and Ashlyn Funston from Baseline Creative.  Baseline Creative is an award winning, full service creative agency with an office in Wichita and presence throughout Kansas.  
During the webinar, Andrea and Ashlyn talked about the basics of marketing.  Some of the topics included:
Elements of a Marketing Plan
Digital Marketing
Branding
Elements of a Good Website 
Baseline Creative provided a Website Audit document for you to use.  Download the document HERE.  
You can download a copy of the PRESENTATION.  
Last of all, a video replay of the webinar is available HERE.
We hope the webinar provided you some education, recommendations, ideas, and thoughts outside of what you may have already considered regarding marketing.  Contact us if you need additional assistance with utilizing marketing to help generate leads and increase revenue!
---