Shor-Line - Energy Efficiency Improvements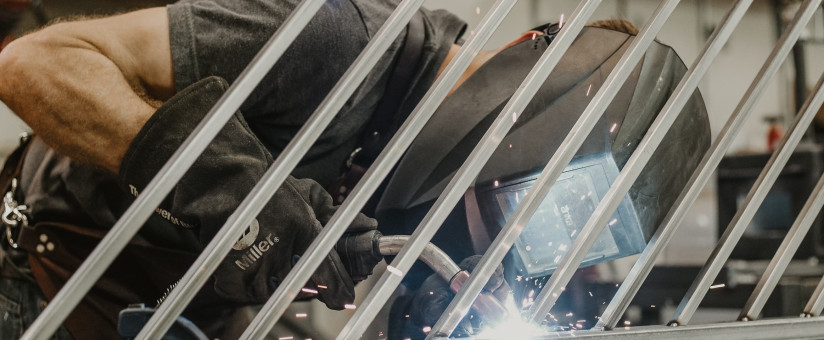 Energy Efficiency Improvements Enhance Employee Experience And Reduces Costs.
THE MANUFACTURER
Shor-Line is a Kansas manufacturing company owned by Schroer Manufacturing Company. As a global animal health industry innovator, Shor-Line has been committed to serving the animal care market since 1927. Shor-Line produces an extensive array of products to help animal health professionals provide the best possible care for their companion animal patients and customers.

THE SITUATION
Shor-Line has operated out of their current facility since 1999. The facility utilized old and inefficient energy systems throughout the plant, warehouse, and offices.
The old, ineffective lighting failed to provide optical illumination throughout the facility and unnecessarily increased utilities costs. The compressor system was also heavy in its energy consumption with minimal output. The dated HVAC made it especially difficult to cool parts of the building in warm weather. These dated, underperforming and inefficient systems led management to pursue solutions involving equipment upgrades to improve the work environment for employees, optimize systems performance and deliver cost savings.
THE SOLUTION
In late 2012, Kansas Manufacturing Solutions (KMS) formed a partnership with Wyandotte County Economic Development (WYEDC) and the local utility, Kansas City Board of Public Utilities (BPU). The partnership resulted in an energy efficiency rebate program that encouraged manufacturing facilities to identify and implement energy savings measures. KMS and BPU would be co-investors in a manufacturer's facility upgrade.                                                       
Shor-Line engaged KMS for assistance with their facility's inefficient energy systems. The Energy Efficiency Rebate Program was a great fit for Shor-Line. KMS helped Shor-Line identify, prioritize, quantify, and implement several opportunities in the facility where they could receive significant energy savings. Further, KMS managed all parts of the process from energy audit all the way through managing installation of new systems. This included writing specifications of equipment, receiving bids, managing installation, and verification once the systems were installed.
THE RESULTS
Shor-Line installed new lighting throughout the facility, replaced their compressor and upgraded their office HVAC systems for air conditioning and furnaces. During the first phase of the project, nearly 500 lighting fixtures were replaced, and a high efficiency compressor was installed in the plant. During the project's second phase, Shor-Line upgraded all office troffers to flat panel LEDs and installed 33 wall mount occupancy sensors. In addition, three new air conditioners and three new furnaces were installed throughout various parts of the facility including digital thermostats. Optimal efficiency for heating and air conditioning were achieved, delivering comfort throughout. Employees have indicated the improved lighting has made a significant difference in their work environment.
With the assistance of the KMS/BPU co-investment program Shor-Line increased its plant and equipment investment roughly $75,000. The company estimates it had at least $10,000 in additional cost avoidance through this partnership as well.
THE CONCLUSION
"KMS has been an invaluable partner in various infrastructure projects we have undertaken in our facility. They were involved from day one in assessing the needs, identifying the solutions, and coordinating with the contractors necessary to complete the projects. I would highly recommend their services to any business looking to pursue lighting, HVAC, and other energy related projects. If the opportunity presents itself in the future, I will not hesitate to work again with KMS."
Richard Donahue, Chairman of the Board
---