Transforming Communication Zoom Training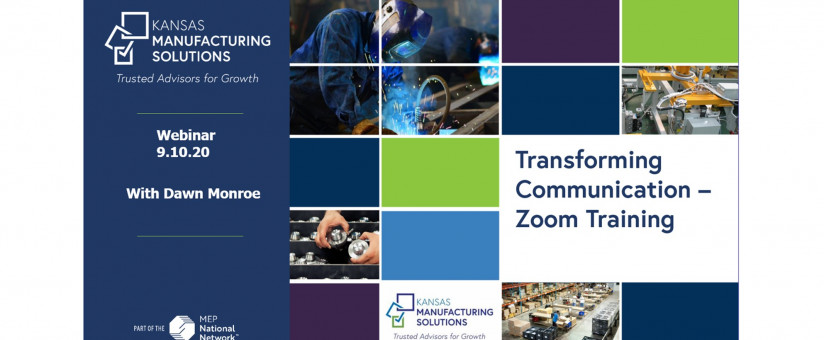 The COVID-19 pandemic has forced enterprise leaders to rethink the way they operate their businesses.  With the need to social distance and work remotely, businesses have turned to video conferencing to stay connected with their employees and customers.  
Effective communication is extremely important during these uncertain times.  Keeping your employees and customers updated about changes taking place with your organization are critical.  Video conferencing provides an efficient method to quickly communicate and face-to-face contact allows the message to be more impactful. 
While many manufacturing organizations are starting to utilize video platforms, many have not had formal training to learn how to make the most of their platform.  In this webinar we looked at the Zoom platform.  We discussed:   
Participant Panache
Screen Sharing Savvy
Profile Perfection
Meeting Mastery
Security Safeguards
You can download a copy of the PRESENTATION.  
You can download a copy of the Zoom handout HERE.
The video replay of the webinar is available HERE.
We hope the webinar provided you some education, recommendations, ideas, and thoughts outside of what you may have already considered regarding Zoom.  Contact KMS if you need additional training on video communication platforms or software for business, such as PowerPoint or Excel.  We know a pretty good expert that can help you. 
---