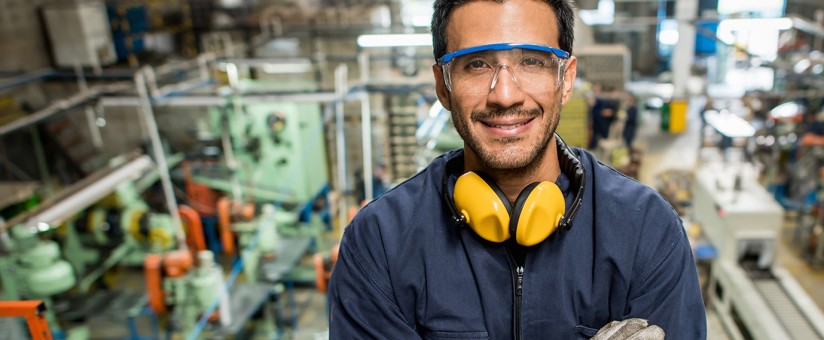 We would like to introduce ourselves to you. 
Kansas Manufacturing Solutions (KMS) exists to help you, the Kansas manufacturer, grow.  From trusted advisor to vocal advocate for manufacturing in Kansas, we are working to help you be successful.    
Manufacturing is important to the great state of Kansas. 
Total manufacturing output for Kansas in 2016 was $23.79B. 
The percent share of total gross state product was 15.5%. 
And, the manufacturing industry in Kansas employed 160,700 hard-working Americans. 
Source: National Association of Manufacturing
Despite these impressive data facts, manufacturing is not easy, especially for small to mid-size manufacturers.  There is a lot of competition; locally, nationally and globally.  Resources can be scarce.  Workforce can be limited.  Support hard to locate.  This is where KMS can assist you. 
Kansas Manufacturing Solutions focuses on 5 core competencies:
Continuous Improvement
Sustainability
Workforce Development
Quality and Compliance
Business Optimization
More information about Solutions.
KMS knows that one little issue in production can create major problems down the line. Your whole system needs to work seamlessly to be successful. And this goes for the business side of things, too. If you're struggling in one area, chances are your whole company is feeling that impact. 
We have the resources and strategic partners who are experts in all other areas of your manufacturing business from legal, HR, marketing, accounting, banking, product development and more.  Together, KMS and our network of experts offer an all-encompassing array of services. That means you get comprehensive, integrated solutions to your manufacturing challenges.
We also have credibility.  Kanas Manufacturing Solutions is the only Kansas manufacturing advisory firm that has:
Third-party oversight by NIST/MEP
Independently surveyed impact results that are published and ranked
Compliance vetted by the Federal Government
Access to more than 51 peer organizations for best practices and resource sharing
"KMS was an exceptional partner in a recent LEAN project.  They assessed our machine shop and through their process mapping, they reduced set up time by 50% resulting in an annual savings of $100,000.  That's a real partner delivering real results."  Eddie Smith, Director of Operations, Kuhn Krause.
Register to receive our new monthly newsletter, information on events and webinars and access to other resources that can help you with your journey towards growth. 
If your manufacturing business could use some help right now, give us a call or fill out our contact form. Let's talk about the issues you're facing, so we can provide the support and resources you need to succeed.
---