Kansas Manufacturing Influencers: KCMN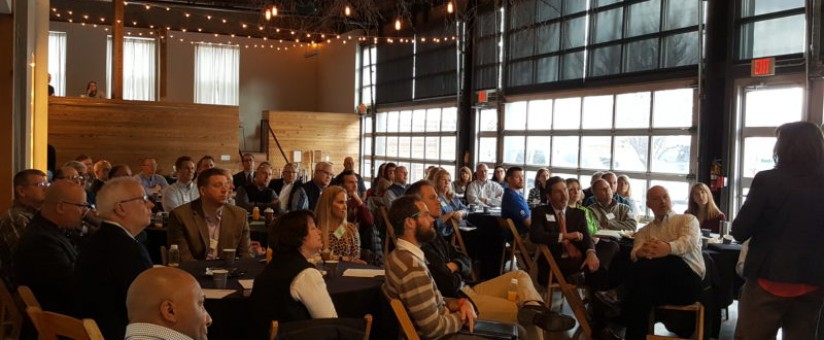 MAMTC will be exploring associations and organizations across Kansas who are working to influence and make manufacturing better.
November - Kansas City Manufacturing Network (KCMN)
Developing Manufacturing Leaders in Kansas City
Kansas City Manufacturing Network (KCMN) is the central resource in the Kansas City area for manufacturing company leaders to grow and improve themselves and their businesses.  KCMN has been focused on this mission since 1993.  Members share new ideas and best practices in manufacturing to adapt and compete in an ever-changing global business environment.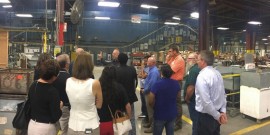 KCMN averages about 100 active members.  There are three
sets of activities that drive member engagement:
Monthly meetings and events
Small Groups
Emerging Leaders Program
The monthly meeting embraces networking, which is the foundation of KCMN, along with providing speakers who share relevant information about topics that matter to manufacturers.  At the October meeting, a panel of 4 manufacturing leaders of different sizes and organizational structures answered questions about tariffs, workforce development, employee recruitment, alternative benefits and other items important to their peers.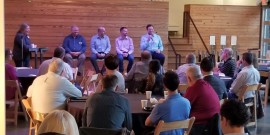 The members are encouraged to participate in small, topic specific information sharing groups, such as the Continuous Improvement group, the Workforce group or the Leadership Development group. 
One of the crown jewels of KCMN is their Emerging Leaders Program.  The program is made up of 3 leadership development series of classes that provide participants with tools to become effective leaders.  This program is unique to KCMN.  The classes were formulated because of KCMN members' input and were created by an accredited college and are instructed on their campus.  

"The Emerging Leadership Program is a key benefit for our members.  They realize the importance of developing their employees and the positive impact it can have on employee retention.  The program has seen 646 enrollments by member companies since it was launched in 2014."  said Donna Gordon, General Manager of KCMN.  "The benefit is not just the course material, but also the relationships formed and the support the participants provide each other as they progress through the classes, something you can't find in an in-house training program, and at a cost that is very reasonable, even for small companies." 
Donna is available to share her best practices with other Kansas organizations focused on developing manufacturing in the state of Kansas.  Reach out to Donna for more information about KCMN, their upcoming meetings, or the Emerging Leadership Program.
Contact Donna at Donna@kcmn.org
---