HOW TO GET MONEY TO GROW YOUR MANUFACTURING ENTERPRISE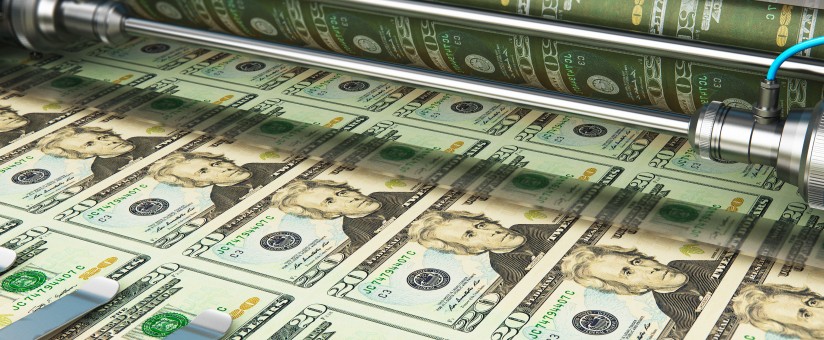 Every business needs money to make money.  
In order to grow your manufacturing business, you will need to invest money, whether that is purchasing new equipment, replacing old equipment, bringing on additional employees or training existing employees.  If you are like other Kansas manufacturers, often that kind of money is not sitting in your company's bank account.  However, that doesn't mean that money is not available for your company.
I walk through a potential client's shop and a new piece of machinery catches my eye.  I ask the company leader if he applied for any grant funding to offset the purchase, and he looks at me with a blank or inquisitive stare.  He then says, "I didn't know I could get grant funding." 
This scenario has played itself over and over again throughout my grant writing career.  More often than not, manufacturers simply don't know when they can or should apply for funding. 
Opportunities to Apply for Funding
If you are experiencing any of the following situations or decisions, please consider finding and, if available, applying for grant funding or incentives to reduce your cost, increase your profitability and increase the return on investment for new capital or building projects.
You are adding employees to your payroll.  Your new product is wildly successful or your sales team has done a bang up job developing new clients.  You need to hire more employees to address the increased demand.  There is likely funding in the form of grants or incentives for your company if you are adding jobs.
You are increasing your capital investment.  Maybe you just acquired a new product line from another company and you need to invest in equipment to produce the new widgets.  Or perhaps an old piece of equipment finally died, forcing you to purchase a newer, more energy efficient model.  In either case, there is likely funding or incentives available to help offset the capital investment. 
You are instituting a new training program.  Many states have training grants that manufacturers can apply for.  If you are putting together training plans for your next fiscal year, there may be funding to pay for a portion of the training costs.  In addition, there are likely economic development tax credits available to cover qualifying employees' wages while they are being training if they are new workers. 
Foreign trade has negatively impacted your revenues.  If you produce a product that has seen a drop in demand due to foreign competition, there is a federal program, the Mid America Trade Adjustment Assistance Corporation (TAAC), that may help you pay for a variety of services needed to help you grow your business in the challenging global climate.
You are opening a new manufacturing or distribution location.  Again, this type of project often results in new jobs and new capital and infrastructure investment.   I highly encourage companies considering a new location or locations to invest in grant research for any potential site options to help inform the site selection process. 
Is Your Manufacturing Company Prepared to Apply for Funding
While you may be experiencing a situation that could lead to grant funding, your company may not be ready to apply for funding!  If you are not ready to apply, your application is likely not to be successful, or worse, you could get a grant award, but have to return the money due to an inability to manage the grant or conduct the required reporting. 
So, how do you determine whether you are ready to apply for a grant?  Here are some considerations to help you assess your organization's capacity and capability to apply for and manage a grant:
Mission – Does your company have a clear and precise mission statement? 
Strategic Plan – Do you have an updated strategic plan with both short term and long-term goals? 
Organization Information – Do you have access to your Dun and Bradstreet (DUNS) Number and an EIN number and have you registered in the System for Award Management (SAM)?  The latter is required to apply for federal grants or to receive federal grant money from a pass through organization such as USDA.
Project Planning – Have you documented a project plan?  Do you have a cross functional team that provided input to the plan or is knowledgeable about its contents?  Do your project objectives and activities meet a need stated in the application (increased market share, job retention or generation, etc)?
Financial Stability/Cash Flow – Many grants are provided on a reimbursement basis.  In other words, you spend the money first, prove to the funder you spent it, and then get the money back.  This can sometimes take 2-6 months depending on the type of funder and their approval and reimbursement process.  Do you have a strong enough financial situation to "finance" the investment until you get the reimbursement?
Track Record – Has your organization previously received grant funding and met all funding requirements?
Personnel – Do your people have the capacity to perform grant management or application writing duties in addition to their current workload? 
Funds Tracking – Do you have a reliable electronic system for segregating grant expenditures?  For-profit funders often require this.  This many times means creating a separate revenue and expense account for grant related funds allocation. 
If you find yourself in any of the above situations, or in a scenario that involves job creation, capital investment, increased recycling operations, training or research and development, contact the folks at KMS.  They will help you obtain the resources you need to find and access funding!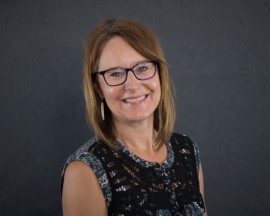 Micki Vandeloo, GPC, President of Lakeview Consulting, Inc. will explain the why, what and how of manufacturing grants, and answer any questions you have! 
​Micki has obtained over $60 million dollars in grant funding for her clients, most of whom are in the manufacturing community.  Micki is considered an expert in the field of for-profit grant writing and published the book, THE For-Profit Grant Writing Guide, in 2014.  She partners with KMS to find and access grant funding to help their clients accelerate growth and innovation.
---