KMS CEO Speaks to US Senate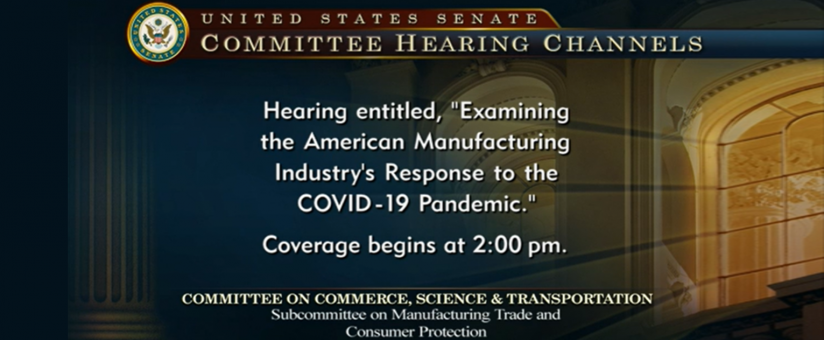 Kansas Senator Jerry Moran, Chairman of the Commerce Subcommittee on Manufacturing, Trade and Consumer Protection, chaired a hearing titled "Examining the American Manufacturing Industry's Response to the COVID-19 Pandemic." The hearing examined how the manufacturing industry responded to meet the extreme need for personal protective equipment (PPE), ventilators and other necessities essential to the nation's public health efforts.
Kansas Manufacturing Solutions' (KMS) Chief Executive Officer, Tiffany Stovall, spoke about the amazing work manufacturers in Kansas have done to support their communities, our state, and the nation in response to the COVID-19 Pandemic. 
"Manufacturers are driving economic recovery while at times taking an economic hit themselves", said Ms. Stovall. 
She also talked about how the NIST MEP National Network and KMS, Kansas's designated NIST Manufacturing Extension Partnership Center, have worked to support small and mid-sized manufacturers during this time.
KMS was joined at the hearing by Kansas manufacturers MolMas, based in Haysville, and InkCycle, based in Lenexa.
To watch the full video of the hearing, click HERE. (The hearing starts at the 31-minute mark of the video replay)
---