KMS Introduces Dr. Monica Stewart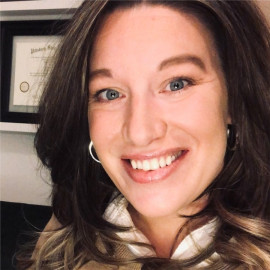 KMS is pleased to announce that Dr. Monica Stewart has joined our team in the role of Director, Business Optimization. 
Monica joins KMS with over 15 years of professional experience in Executive Leadership, Corporate Training, Strategic Planning and Project Management.  She is based in Wichita and has already begun appearing at KMS events, joining client meetings, and facilitating consultation aimed at supporting Kansas Manufacturers as they build resilience and future growth. 
Kansas Manufacturing Solutions is aware that business operations can be the most challenging part of running a business for people who are manufacturing experts; especially for smaller manufacturers whose leaders must wear multiple hats. 
Monica's primary responsibilities revolve around the development and implementation of services to support Kansas Manufacturers in the areas most relevant to Business Optimization. 
These are likely areas your company may have an emergent interest in, such as:
Planning for growth and the issues that come with being successful.
Creating a strategic plan that provides a direction towards growth.
Ensuring that we minimize legal risk with our product and the customer.
Developing a marketing plan
Making sure we are following employment regulations.
Developing an employee package, including benefits, employee handbook and SOPs
Using cost accounting to make sure we are profitable.
How can we use tax laws to our benefit, including R&D tax credits?
Making sure our blueprints, trade secrets and data are secure. 
What ERP platform should we use?
How do I plan to exit my business?
Where can we find money to improve our business?
In her new role at Kansas Manufacturing Solutions, Monica will visit your business, talk with you, learn about your product, examine your processes and business operations, and provide recommendations of solutions that will resolve the pain points so you can focus more on creating your product. 
You can read more about Monica Stewart and learn more about how to connect your company to support services to optimize your business by clicking here. 
---